posted on 02 Apr 2015 17:09 by jocelynbartmess
Overview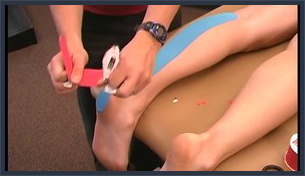 This nagging injury can be long-lasting if not treated - and if your running form needs some work. The name Achilles is said to be a combination of two Greek words that together mean ?grief of the people.? The injury that bears that hero?s name, in honor of his only weakness, certainly aggrieves many runners, with Achilles tendinitis accounting for around 10 percent of running injuries. Technically, Achilles tendinitis is acute inflammation of the tendon that runs along the back of the ankle. Pain in that area for longer than a couple weeks is not really tendinitis anymore. Athletes, however, tend to characterize any pain along the tendon above the back of the heel as Achilles tendinitis. Achilles tendinitis can be confused with other injuries, such as heel problems, but the hallmark sign is if you?re pinching the Achilles and it?s really sore.
Causes
Achilles tendinitis is usually caused by straining the Achilles tendon through intense activity or a sudden increase in exercise. Individuals who play basketball often develop Achilles tendinitis as a result of pivoting, jumping, and running. These repetitive movements put pressure on the tendon and can gradually wear it down over time. Increasing the intensity of your workouts may also lead to the development of Achilles tendinitis. This is commonly seen in long distance runners who do quite a bit of uphill running. Similarly, if you start exercising more frequently you may also develop the condition due to overuse of the tendon. Not stretching properly before exercise can also make the tendon more prone to injury. Achilles tendinitis is also common in individuals whose feet have a flattened arch, as this places more stress on the tendon. The condition can also be triggered by arthritis, as joint pain can cause one to compensate by putting more pressure on the Achilles tendon.
Symptoms
Common symptoms of Achilles tendinitis include, pain and stiffness along the Achilles tendon in the morning, pain along the tendon or back of the heel that worsens with activity, Severe pain the day after exercising, thickening of the tendon, bone spur (insertional tendinitis) swelling that is present all the time and gets worse throughout the day with activity, If you have experienced a sudden "pop" in the back of your calf or heel, you may have ruptured (torn) your Achilles tendon. See your doctor immediately if you think you may have torn your tendon.
Diagnosis
If Achilles tendonitis is suspected, avoid any exercise or activity that causes the pain. It is advisable to see a doctor promptly so that an accurate diagnosis can be made and appropriate treatment recommended. The doctor will take a full medical history and will ask about the nature and duration of the symptoms. They will perform a physical examination of the affected area. Ultrasound scanning may be used to assess damage to the tendon or surrounding structures. Occasionally MRI (magnetic resonance imaging) may be recommended. The symptoms of Achilles tendonitis are often similar to symptoms of other conditions such as partial Achilles tendon rupture and heel bursitis. This can make diagnosis difficult and a referral to an orthopaedic specialist may be required in order for an accurate diagnosis to be made.
Nonsurgical Treatment
Most cases are successfully treated non-surgically although this is time-consuming and frustrating for active patients. Treatment is less likely to be successful if symptoms have been present more than six months. Nonsurgical management includes nonsteroidal anti-inflammatory medications, rest, immobilization, limitation of activity, ice, contrast baths, stretching and heel lifts. If symptoms fail to resolve after two to three months, a formal physical therapy program may be of benefit. An arch support may help if there is an associated flatfoot. A cast or brace to completely rest this area may be necessary. Extracorporeal shockwave therapy and platelet-rich plasma injections? have variable reports of success. Nitroglycerin medication applied to the overlying skin may be of benefit.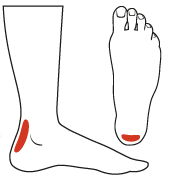 Surgical Treatment
Treating this surgically, there are numerous methods to repair the tendon. Most commonly, Achilles tendon is exposed through an incision at the back of the ankle. After identifying both ends of ruptured tendon, the edges got trimmed and then both ends were sutured together with optimal tension. To get a better outcome with fixation, an anchor may have to be in place in calcaneus, provided the rupture is very low. Care must be taken to avoid injuries to the nerves located adjacent to the tendon.
Prevention
As with all injuries, prevention is your best defense especially with injuries that are as painful and inconvenient as Achilles tendonitis. Options for how to prevent Achilles tendonitis include, stretching- Stretching properly, starting slowly, and increasing gradually will be critical if you want to avoid Achilles tendonitis. To help maintain flexibility in the ankle joint, begin each day with a series of stretches and be certain to stretch prior to, and after, any exercise or excessive physical activity. Orthotics and Heel Support- Bio-mechanically engineered inserts and heel cups can be placed in your shoes to correct misalignments or bolster the support of your foot and are available without a prescription. The temporary heel padding that these provide reduces the length that the Achilles tendon stretches each time you step, making it more comfortable to go about your daily routine. Proper Footwear- Low-heeled shoes with good arch support and shock absorption are best for the health of your foot. Look into heel wedges and other shoe inserts to make sure that your everyday foot mechanics are operating under ideal conditions.